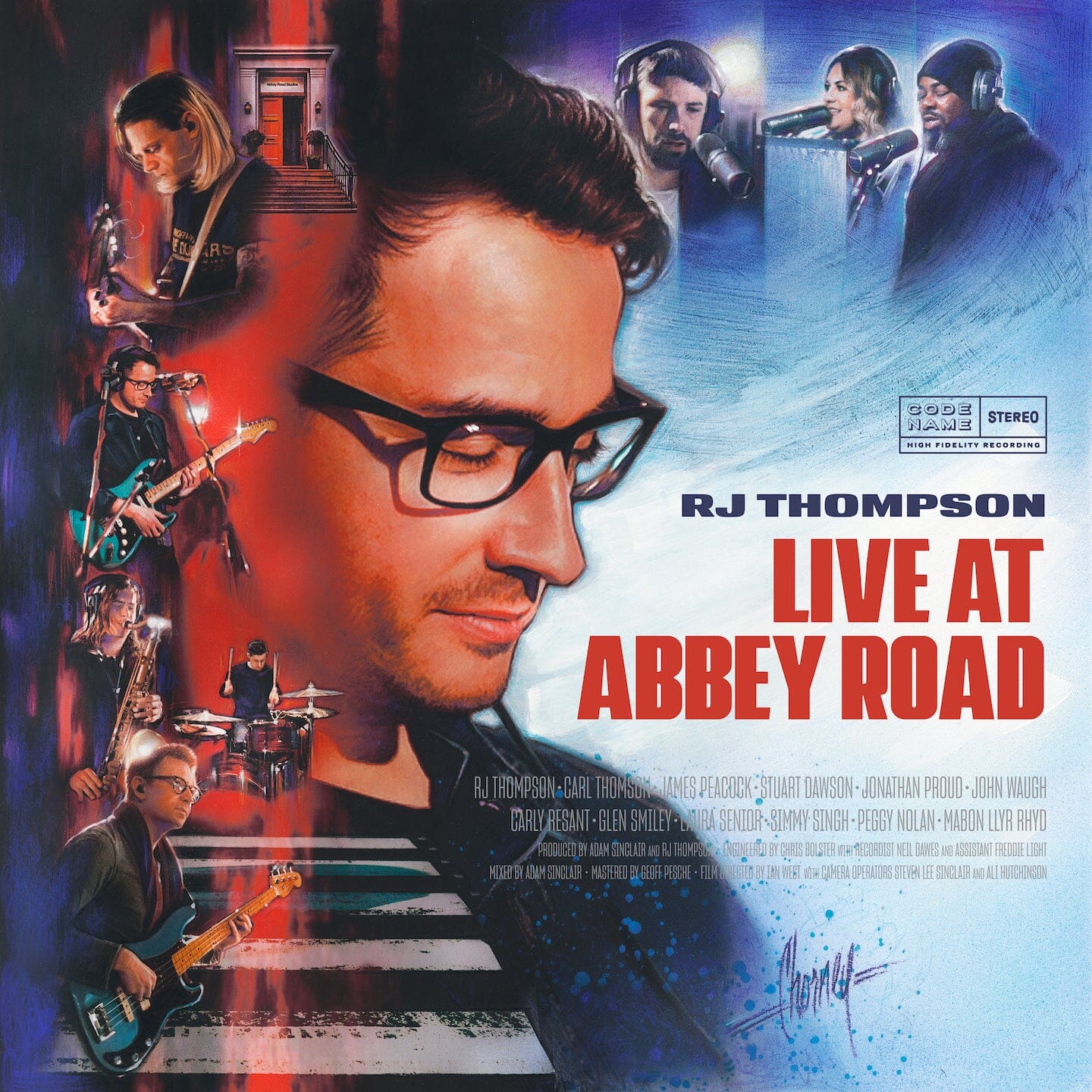 Live at Abbey Road - Digital Download
Includes FREE Standard Shipping in the UK.
All pictures shown are for illustration purposes only. Actual product colour may vary per pressing due to printing and pressing techniques as multiple colours are used to create the "galaxy" effect. For example, the purple pressing could range between purple and blue hues, whilst the red pressing could range between red, orange and pink hues depending on the specific pressing and lighting. Where relevant, we've tried to show a variation of possible colours in the product images, but they do not cover all outcomes.
The RJ Thompson app, which drives augmented reality experiences for this product, requires a phone or tablet that supports augmented reality.
For Apple users, for example, that means that you require an iPhone 6S or later, running iOS 11.0 or later. 
For Android users, please check that your device supports augmented reality on this link. The vast majority of phones and tablets made since 2016 do support it, but we hold no responsibility of checking your specific device.